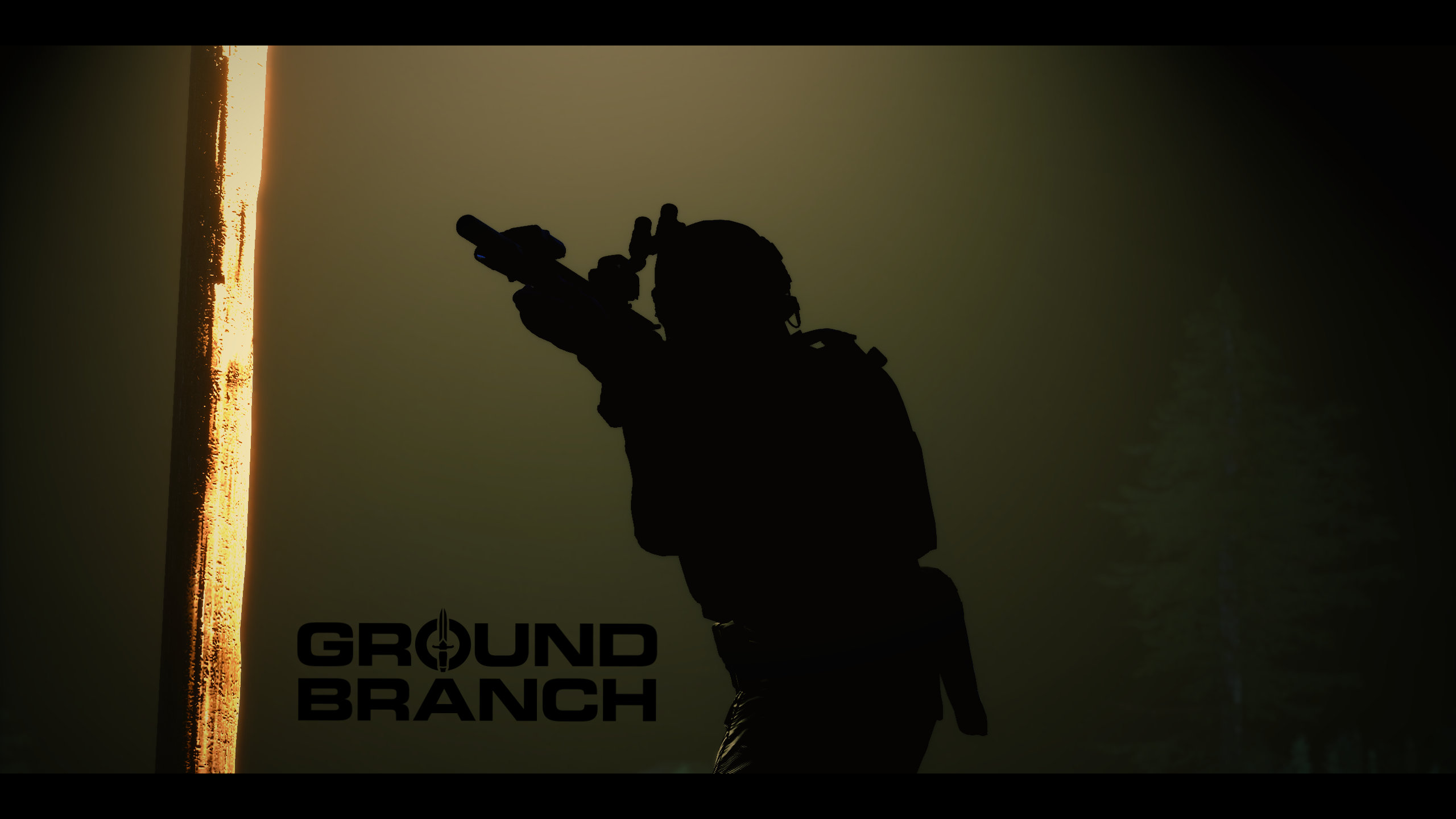 Image by mrbombastic#3923
In GROUND BRANCH, you will play as the elite paramilitary arm of the CIA's Special Activities Division/Special Operations Group (SAD/SOG) and lead other special operations forces through challenging deniable ops all over the globe.

With deliberate, calculated and unforgiving gameplay, GROUND BRANCH aims to be the true rebirth of the tactical realism genre of the late '90s and early 2000s. Powered by Epic's Unreal Engine 4, GROUND BRANCH puts the "tactical" back in "tactical shooter"— no compromises.

From one of the developers behind the original Rainbow Six® and Ghost Recon® games comes a thinking man's first-person shooter featuring in-depth character and weapon customization. Take your time. Think ahead. Get the job done.
This Wiki is a fan-made tribute to Ground Branch and is NOT officially endorsed or offiliated with Blackfoot studios in any way.
To help make sure bots are vetted, the only way you can login is using your Discord, Twitch, Facebook or an email to sync your info safely (we don't take or use your password) and create an account and login.
Some pages are only visible once you're logged in!
While the information presented here tries to be as accurate as possible it is subject to change at any time or could be invalidated or removed by future updates.
We're looking for content mods! If you want to contribute or add content please create an account and submit changes to any wiki page! It will then be pending for approval and once approved will go live on the site. After a specific amount of approved changes, you gain a trusted badge to help grow and moderate community Wiki content and help others also learn how to moderate content on the wiki.
How to opt in,
Right-click GROUND BRANCH in your Steam Library and select Properties…
Click BETAS on the left-hand list
Enter code CommunityTest1033 in the text box and click Check Code button
A blue button to "Opt into: communitytest - Community testing branch" will pop up — click it!
Steam will download the files for the new testing branch.
⚠️ ROUGH RELEASE AHEAD!

Please keep in mind this release is unfinished and prone to issues. Known bugs and changes and how to revert back to v1032 can be found here..

⛔ IMPORTANT: CLEAR YOUR OLD FILES
Please make sure to delete all contents in the following locations (copy-paste the path into your File Explorer address bar and hit Enter to be taken there):

1️⃣ %LOCALAPPDATA%\GroundBranch\Saved\Config\WindowsNoEditor
2️⃣ Documents\GroundBranch

Not doing so will cause various asset and input issues in your game.
Thank you for supporting content creators using Coil! If you're a paying memeber you'll find bonus content and easter eggs around the Wiki.